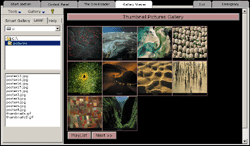 Apicviewer
Automatically search, download, display and email your favorites pictures, videos, movies and sounds from usenet newsgroups.
ApicViewer will search the Usenet Newsgroups that you select, downloads and displays files with high quality standard. APicViewer lets you see files as they download and browse them off-line. Any unwanted pictures, videos and sounds can be deleted. Header information including file size, dimensions, newsgroup,author, subject, etc, is available before each download.

Go directly to Apicviewer
Go to Category: Viewers  or Report a Problem.