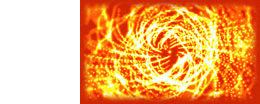 G-Force
G-Force is an audio visualization plug-in for media players and can also visualize auxiliary or "line-in" audio. G-Force features fast anti-aliased effects, millions of possible effect combinations, savable and scriptable effects, video file export capabilities, and unparalleled expandability.
G-Force is the most dynamic and sophisticated, yet entirely artistic, music visualization available—and it keeps getting better.

Go directly to G-Force
Go to Category: Audio  or Report a Problem.